Automatic Negative Thoughts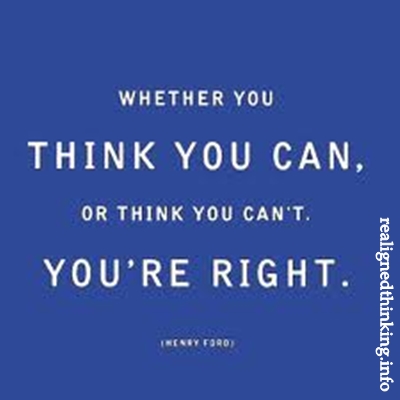 And he said unto them, Take heed what ye hear: with what measure ye mete, it shall be measured to you: and unto you that hear shall more be given.  – JESUS 

(Mar 4:24 KJV)
I believe Jesus is speaking the Universal truth on internal dialogue or self talk. You are responsible for control of the thoughts that flow through you. Your thoughts are unspoken words and words are spoken thoughts.  Your thoughts are your internal dialogue or self talk.  Your thinking pattern is formed by  your self talk. Your decision making on course of action is determined by your thinking pattern.  It is safe to say therefore, your well-being appreciates with more positive self talk and your well-being depreciates with more negative self talk. 
How are you Thinking?
Be careful how you think; your life is shaped by your thoughts. – (Pro 4:23 GNB)
Unfortunately though people are more inclined to listen to  negative than positive words. People remember the wrong doings and forget the rightly done. We focus more on what went wrong at the expense of what went right.  Negative thinking limits you.
Nevertheless,  you are responsible
 for what you listen to and your thinking pattern. Are you aware of your self-talk and thinking patterns? Do you have a negative thinking pattern? How do you deal with negative thoughts?  While i was writing this blog, i came across the term ANTs – Automatic Negative Thoughts.  ANTs describes so clearly what could happen when you have a negative thinking pattern.
Many people suffer from an ANT infestation, which stands for Automatic Negative Thoughts. Our self-talk is often automatic and can be difficult to notice. We go through life making decisions and behaving based on these automatic thoughts, and instead of controlling what we think about, our thoughts control us.

The thoughts than run our life are often self-defeating, irrational, and simply not true. Negative self-talk leads us to believe we must be perfect, that we're helpless, or that we're a victim. If we're not careful negative self-talk will lead to anxiety, worry, and depression.

You can learn to identify your ANTs and begin to separate and rationalize your negative thoughts before reacting to them.  – JOE WILNER
Click on this link⇒ EXAMPLES OF AUTOMATIC NEGATIVE THOUGHTS (ANTs)
Overcoming ANTs
Therefore I say unto you, What things soever ye desire, when ye pray, believe that ye receive them, and ye shall have them.  – JESUS (Mar 11:24 KJV)
To overcome ANTs Jesus gave another Universal Truth as quoted above.  Whatsoever you think continually about (internally dialogue on desires) and vocalize in prayer (spoken thoughts) will become your thinking pattern and your well-being appreciates because you shall have them. I will recommend the link below on practical  examples on managing ANTs. 
CHALLENGING AUTOMATIC NEGATIVE THOUGHTS (ANTs)  ⇐⇐ Click on link
You are Blessed and Highly Favored.